Fifth Sunday after the Epiphany
READINGS FOR THE COMING WEEK
First reading
Psalm
Second reading

1 Corinthians 2:1-12 (13-16)

Gospel
The gospel from Matthew:
"You are the salt of the earth; but if salt has lost its taste, how can its saltiness be restored? It is no longer good for anything, but is thrown out and trampled under foot. "You are the light of the world.
A city built on a hill cannot be hid. No one after lighting a lamp puts it under the bushel basket, but on the lampstand, and it gives light to all in the house. In the same way, let your light shine before others, so that they may see your good works and give glory to your Father in heaven.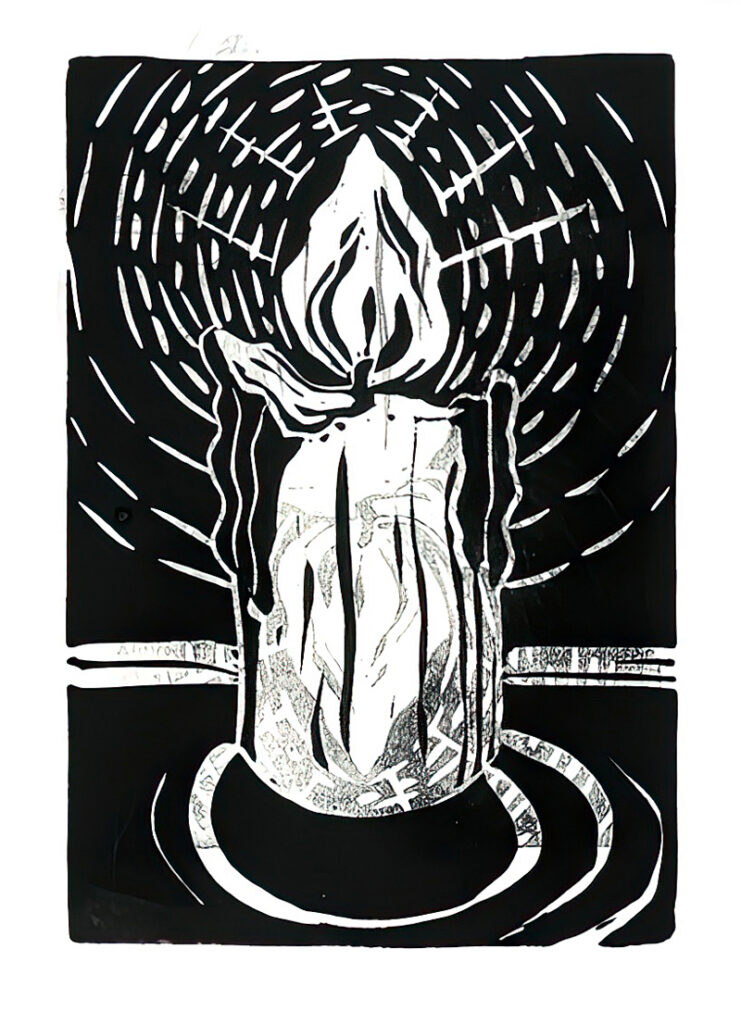 "Do not think that I have come to abolish the law or the prophets; I have come not to abolish but to fulfill. For truly I tell you, until heaven and earth pass away, not one letter, not one stroke of a letter, will pass from the law until all is accomplished.
Therefore, whoever breaks one of the least of these commandments, and teaches others to do the same, will be called least in the kingdom of heaven; but whoever does them and teaches them will be called great in the kingdom of heaven.
For I tell you, unless your righteousness exceeds that of the scribes and Pharisees, you will never enter the kingdom of heaven."
COMMENTARY BY THE ARTIST:
Let Your Light Shine
Matthew 5:14-16
"While Jesus urged his disciples to be humble, in this text he encourages them not to hide their light. If the infinite life-giving light of God is in all creation, including us, then it may seem paradoxical to let this light shine even as we seek humility. Perhaps we might let God's light be reflected in the ways we live and act in this world, knowing that it comes from a source within but also beyond ourselves—and no matter what our religion, we do not have an exclusive right to this spiritual essence of being… In the image, I turned the block upside down to create a "shadow" print. Once again, I was surprised at what appeared. There is an echo of the flame, in reverse, in the candle itself. It is an inner light that is exactly what Jesus tells us not to hide. Perhaps finding this light inspires our own good works in the world, as we also look for it in others.
Over the last thirty years, through my work as a Christian Educator, a seminary student and UCC minister, I have created images that interpret the powerful stories around the life of Jesus. These stories hold universal truths not limited to Christianity but relevant for all our lives and times. I find that art provides a very special means to break into these texts."