WELCOME TO WORSHIP AT ST JOHN
We extend a warm welcome to all who gather for
worship and fellowship
in the name of Christ our Lord.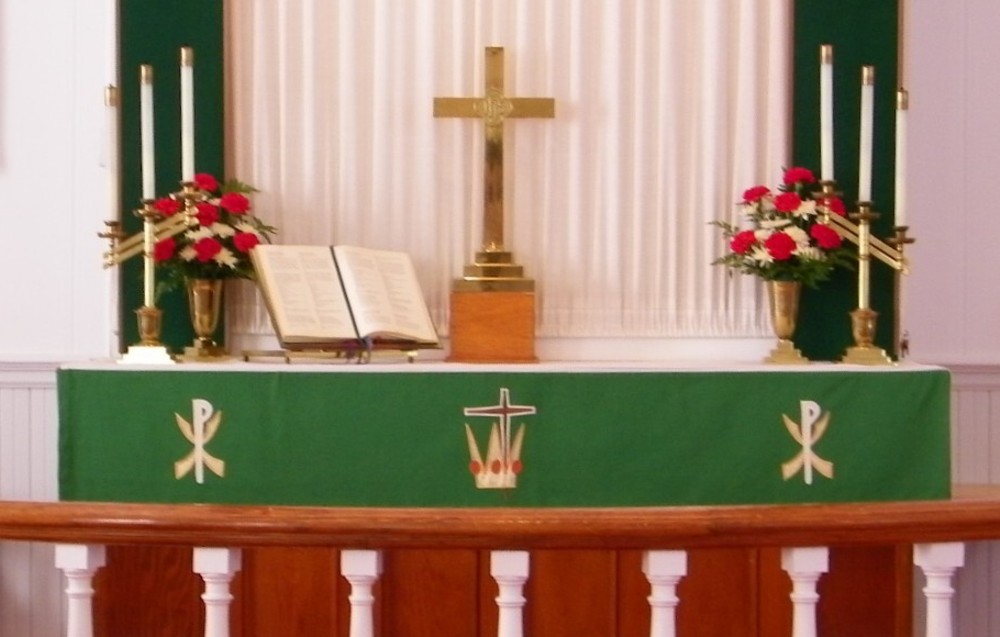 St John is a congregation of God's people
worshipping and witnessing
in the Reformation tradition,
cherishing the gospel of Jesus Christ and
the insights rediscovered by the reformers.
LOCATION
St John is located at 32 Ellsworth (Ellsworth at KIng) in one of Peabody's historic residential neighborhoods on the top of a hill above Peabody's old tannery sites.
SERVICE SCHEDULE
9:30 a.m. Traditional worship Note: After mandated closure, we are again having services, but due to corona virus precautions, without singing and with masks.
The following have not yet resumed
10:30 a.m. Fellowship time
11:00 a.m. Christian Education (Sunday Church School
ZOOM
Beginning Easter Sunday, April 4, 2021, you are also welcome via a ZOOM Meeting. Call us for instructions.
ACCESSIBILITY
For people for whom stairs are difficult, video and audio of the service and aid to access are provided on the lower level.