Every year early in June on a Sunday morning we gather on Salem Neck at Camp Naumkeg which overlooks an estuary and marina between Collins Cove and Beverly Harbor.  There we have an outdoor church service.
This is followed by coffee and appetizers.  Hamburgers, sausages and hot dogs are barbecued.  Everyone brings a salad or dessert.  We eat our picnic dinner under a shelter there on the hill.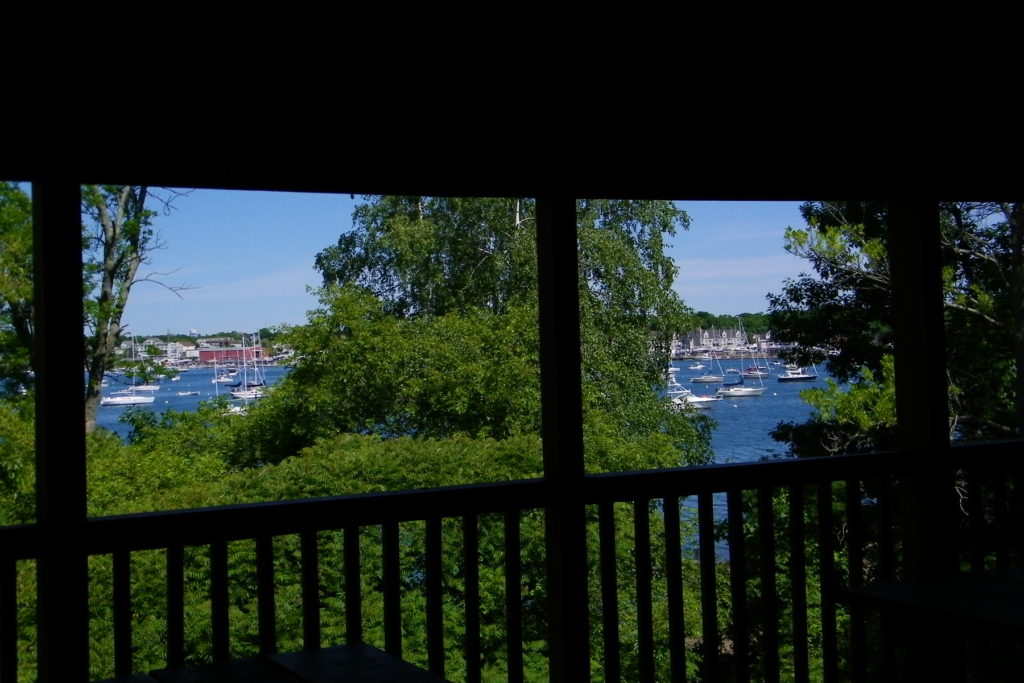 This is followed by games, a favorite being a beanbag baseball game.