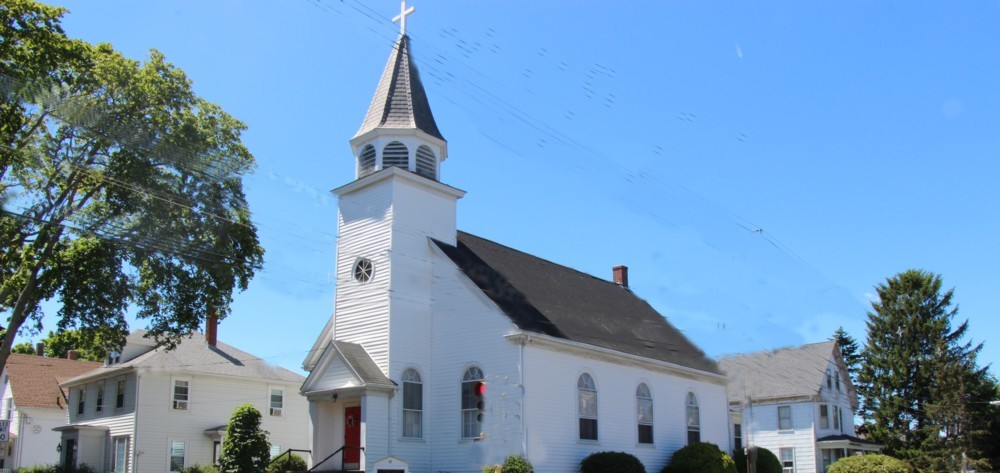 HOW DO I GET THERE?
From Route 1 or 128 E: Take Lowell St. E, turn right at light at King, proceed to church
From Route 114:  From Danvers, go south into Peabody, continue onto Central St., turn right onto Endicott St., at light continue onto King, proceed to church.  From Salem, go north into Peabody, at light at Central St. continue onto Endicott and then King.  Proceed to church.
From 128 W:  Take Route 114 S.  See above.
WHAT SHOULD I EXPECT IN CHURCH?
You will be warmly welcomed, but we also respect your privacy. We won't ask you to stand up and identify yourself as a visitor, and we won't pounce on you as you come in or as you leave! Our service is a traditional expression of Christianity's ancient traditions. The focus is on the Lord and His grace. Much of the service is simply the singing and speaking of Scripture – God's Holy Word.

During the service, offerings are received from those present. It pays the bills, but it's also a form of worship. As our guest, there is never an obligation to make an offering, but naturally your gifts are always welcome.
WHAT SHOULD I WEAR?
Wear whatever makes you feel comfortable. You'll see that some people are in suits and dresses, some are "business casual," and others are in jeans. You'll fit in no matter what!
WHERE DO I PARK?
St. John does not have a parking lot. Please feel free to park on the adjoining streets.

WHAT ABOUT MY KIDS?
Children are always welcome at St. John Church.
WILL I BE ABLE TO COMMUNE?
We celebrate the sacrament of Holy Communion on the first and third Sundays of the month from Advent through Easter Sunday and on the first Sunday of the month only for the Easter and Pentecost seasons. St. John is committed to Eucharistic hospitality. All baptized Christians who have been admitted to the Table in other traditions are invited to share the bread and wine of the sacrament. Lutherans traditionally receive both bread and wine in the celebration of the Lord's Supper. At St. John, the host or bread is in the form of an unleavened wafer, and the wine is administered in individual glasses. Nonalcoholic wine is also available for those who prefer it.
WHAT HAPPENS AFTER CHURCH?
You're invited to join us for coffee and refreshments following the service in our lower level.