St. John has offered a free cultural event to the community. We featured the Finish folk music of Hyvaa. shown above, and other Scandanavian music.  There was also be a smorgasbord of light food and warm hospitality!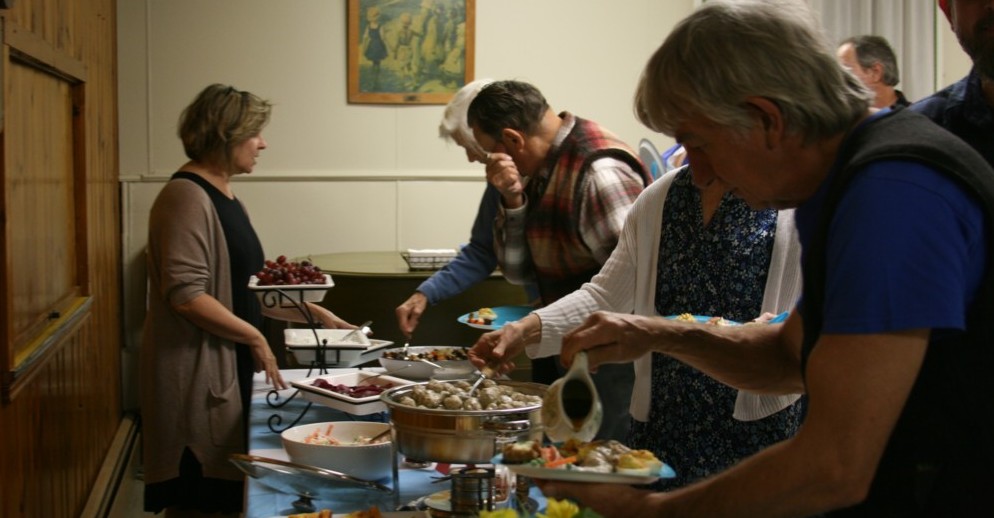 Some years the music program began with the Nordic Singers from Cape Ann singing Scandinavian folk songs.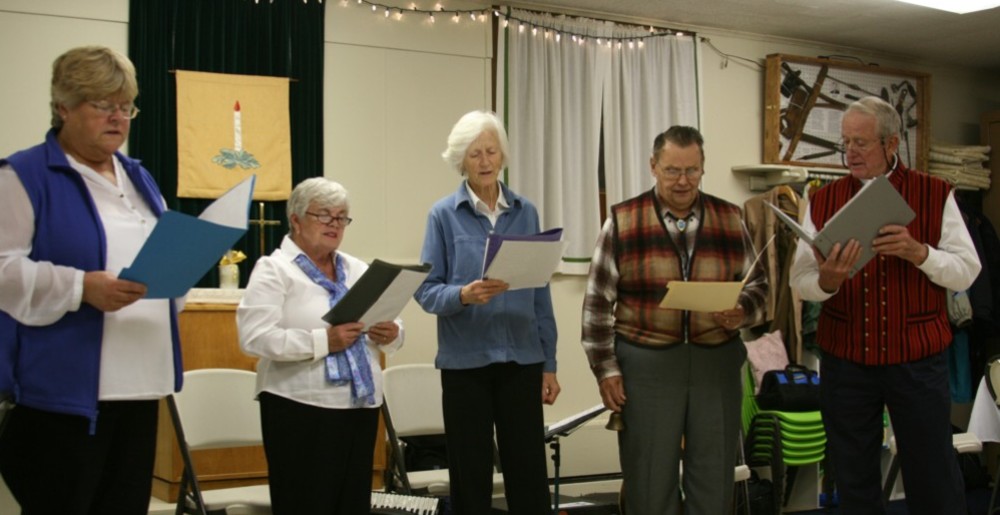 The highlight of the evening has been the music of Greg Bjork and Alexandra and Kermit Bennett – who call themselves "Hyvaa!" and have enjoyed playing Finnish music together over the last decade.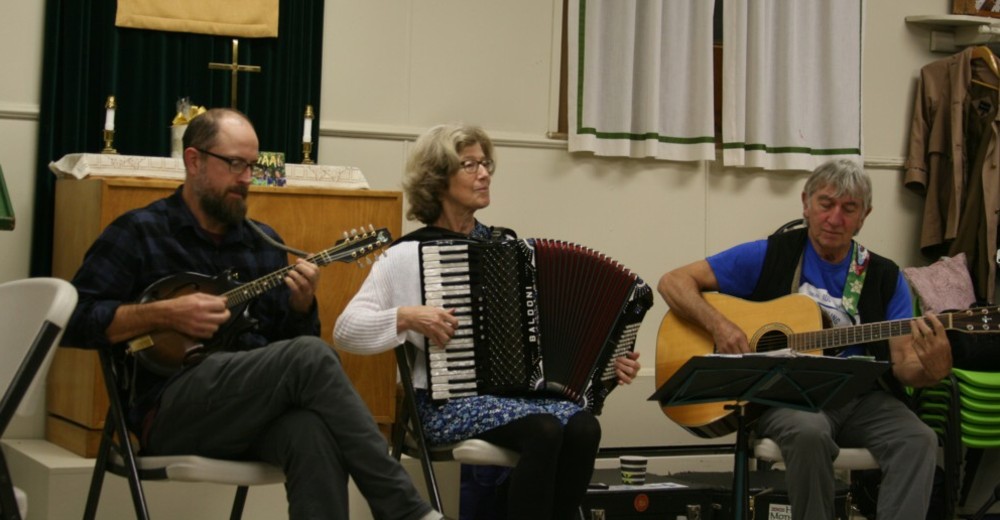 Alexandra has been the accordionist at the Finn Hall dances in Monson, Maine since the late 1990's. She learned much of her repertoire from the playing of former Finn Hall accordionists Jorma Ranta and Veikko Honkala. She has studied music and dance in Finland at the Folk Music Institute in Kaustinen as well as from accomplished Finnish folk musicians.
Greg cut his mandolin teeth playing Finnish polkas, waltzes, and schottisches and continues to explore the boundaries of the mandolin in a variety of styles from New England contradance and swing, to modern rock, country and folk.
Kermit:  Kermit has been playing guitar since he was twelve years old and enjoys the challenge of playing many different types of music. He has been in several bands over the years, has played at the Finn Hall Dances in Monson for six years and is currently playing with the bands "Half Way Home", and "Hyvaa!" and working on an original CD. He plays mandolin and guitar as well as vocals.